History tells us that the 1918 Spanish Flu killed between 50 – 100 million people. At the time, medical and pharmaceutical sources described it as THE MOST horrific disease process since the Black Plague of 1347, which killed an estimated 25-30 million people.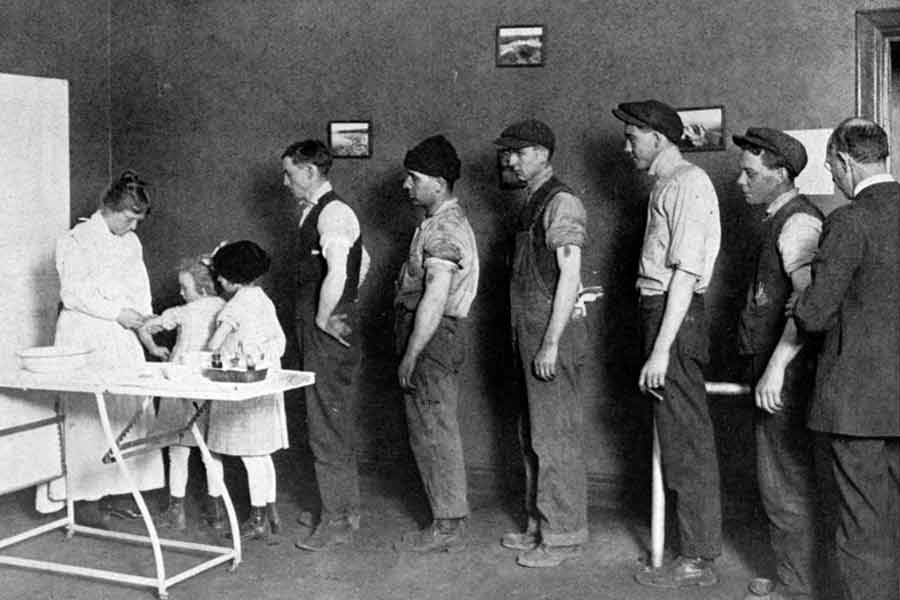 In the book, Vaccination Condemned, by Eleanor McBean, PhD, N.D., the author describes, in detail, personal and family experiences during the 1918 "Spanish Flu" pandemic.
McBean's coverage of the 1918 "Spanish Flu", as a reporter and an unvaccinated survivor, requires that the historical basis of the event needs to be revisited, not as a "conspiracy theory" but with evidence that will "set your hair on fire".
A few years ago, I came across another book by Eleanor McBean: "Vaccination…The Silent Killer". McBean provides evidence that not only were the historical events of the 1918 "Spanish Flu" compromised, but also those of the Polio and Swine Flu epidemics.
Autopsies after the war proved that the 1918 flu was NOT a "FLU" at all. It was caused by random dosages of an experimental 'bacterial meningitis vaccine', which to this day, mimics flu-like symptoms. The massive, multiple assaults with additional vaccines on the unprepared immune systems of soldiers and civilians created a "killing field".  Those that were not vaccinated were not affected.